Building the Future.
Helping businesses grow and communities thrive.
Through our cutting-edge processes, our financial strength, and our reputation for integrity, we develop customized, high-quality, build-to-suit structures that enhance the communities in which we operate. We offer an innovative approach to real estate development with a focus on exceptional processes every step of the way.
About
What Sets Us Apart
At Victory Development, we take great pride in the quality of our service and the trust of our clients. We understand the importance of detailed, timely, and efficient execution strategies, high service standards, strong relationships, and transparency.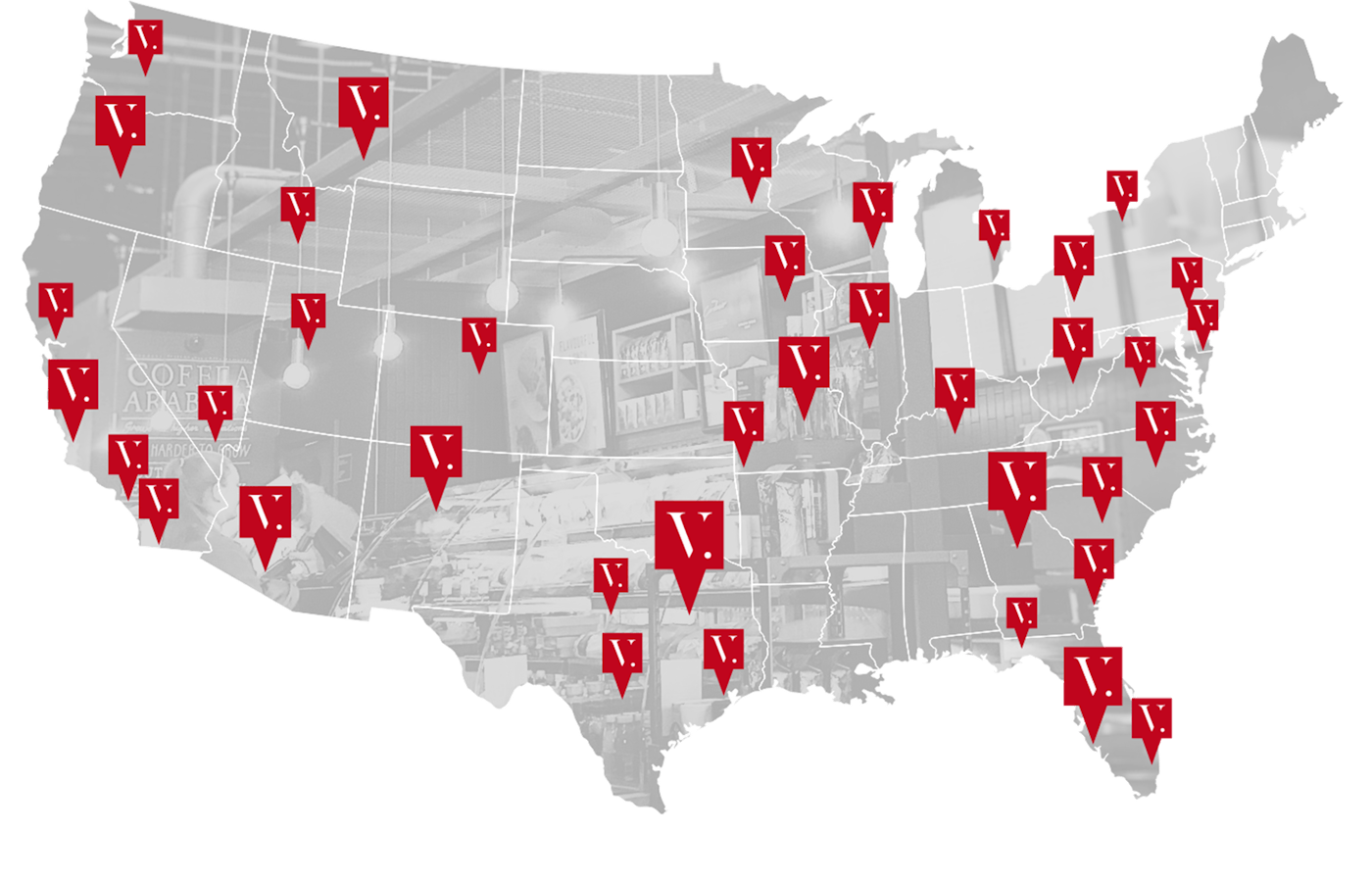 Our National Reach
We serve clients from coast-to-coast.
Victory Development is headquartered in Dallas, Texas, but our services reach across the entire United States.
Completed Projects in
States
Our Process
1

Tireless research.

Unmatched insights and experience.

Finding the best real estate requires market knowledge, relationships, and an unwavering, relentless pursuit of opportunity. We carefully consider each client's specific needs in the site selection process and rely on our local resources and expertise to find the best real estate to suit our client's brand and its vision for the future.

2

Thorough consideration.

Unique vision and storytelling.

Every site comes with a story. We know it better than anyone and are adept at providing the complete picture–from the data, details, demographics, and competitor landscape–to the comprehensive vision and plan for the future. We share the complete story of your site and provide guidance every step of the way.

3

In-depth investigation.

Relentless problem solving.

We are careful, conscientious, and cautious because we know proper and timely due diligence is necessary to make informed, quality real estate decisions. We leverage our long-term relationships with local experts to vet environmental challenges, planning and zoning constraints, construction issues, site design pressures, brand requirements, potential permitting issues, and cost obstacles.

We uncover–and solve for–every obstacle before proceeding with a site contract or building plan.

4

Timely, active execution.

Time is our most valuable asset and great real estate does not wait. Our financial strength allows us to secure property immediately, ensuring opportunity does not go to waste. Purchasing property with financing in place also allows us to quickly move to site construction, which requires managing outcomes and not just monitoring projects.

5

Transparent and

proficient construction.

We take an active role when it comes to the construction process and constantly push resources to achieve. We also leverage the latest technology platforms, video tools, and project management strategies. Our comprehensive construction tracking system allows us to easily manage your site. You can always view up-to-date schedules and live on-site cameras because we understand the importance of transparency when it comes to project implementation.
Our Clients
Clients